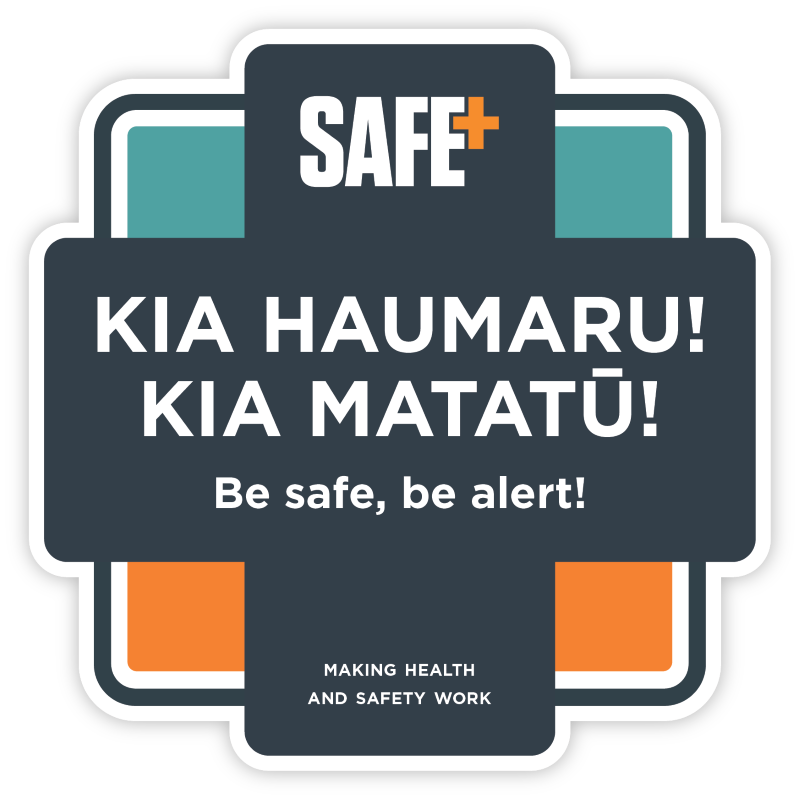 WorkSafe's FREE online course introduces key ideas and tools to assist you and your organisation with developing healthier, safer, and more productive work practices.
Recognition:
NZQA micro-credential and digital badge, 'SafePlus - Kia haumaru! Kia matatū! (Be safe, be alert!)'
Digital badges 'SafePlus - Taku whare tapa whā (Healthy work)', and 'SafePlus - Rau tūwhera (Principles and practices)'
Five NZQA Level 4 credits
Duration 50 hours over six weeks, working at times that suit you.
Who it's for:
Senior managers, owners, directors, trustees, and others who hold governance and leadership responsibilities in small or medium-sized organisations
Line managers and health and safety representatives (HSRs) in any-sized organisation
This NZQA approved Level 4 credential is for people with responsibility for, or roles related to, health and safety at work. It is not aimed at health and safety professionals.
You'll learn to:
Identify and apply present-day health and safety principles and good practice to improve health and safety outcomes at work in Aotearoa New Zealand
Describe the parts of effective risk management and apply the hierarchy of controls
Apply the Te Whare Tapa Whā health model to support healthy work
Use SafePlus to guide health and safety improvements
Identify New Zealand's health and safety professions, their roles and functions
---
How to enrol
This course is NZQA approved and available to New Zealand residents. To begin, simply log in or create a new account.
Once enrolled you are free to begin learning. To progress beyond the first module, you'll need to provide additional enrolment details and a photo ID (we will guide you through this step). These details are required for earning your digital badge and NZQA micro-credential.