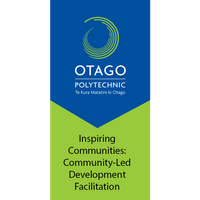 Show us you know how to plan and facilitate community-led development processes, including hui/meetings/workshops for a diverse range of groups, sectors and stakeholders and critically reflect on your practice to enhance your own facilitation and CLD outcomes in local communities.
Recognition:

Inspiring Communities: Community-Led Development Facilitation digital badge



Format: Collate and submit your assessment evidence in your own time, at your own pace.

How to enrol
Enrolment in this course requires an enrolment code. If you have not received your enrolment code, please contact Inspiring Communities.