Digital badges - what are they?
Digital (or open) Badges are the visual representation of an awarded skill – they contain metadata which identifies and validates the accredited skill for a micro-course powered by the Learning Engine. Digital badges are designed to be dynamic and transferable, you can take them anywhere online, showcase them on your LinkedIn profile, personal website, online CV or however you choose.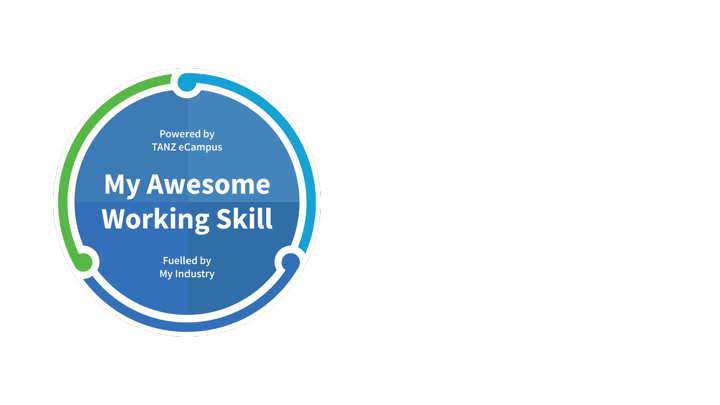 Learning Engine Digital Badges are managed and issued through the Credly platform, to receive your badge you will need a Credly account, to store and showcase your badges. You can create a free Credly account by going to www.credly.com.
A Digital Badge is the visual element of a digital credential or certification you have successfully achieved. Digital credentials, certifications or learning outcomes are the digital versions of the traditional paper-based certificates, but viewable via a URL (weblink), allowing you to showcase your skills anywhere online.
Learning Engine Digital Badges are verified through Credly, making them more reliable and secure than a paper-based certificate. It also eliminates the possibility of anyone falsely claiming your credential and your associated identity.
You can check out all of the Digital Credentials and Credly Badges powered by eCampus NZ here.