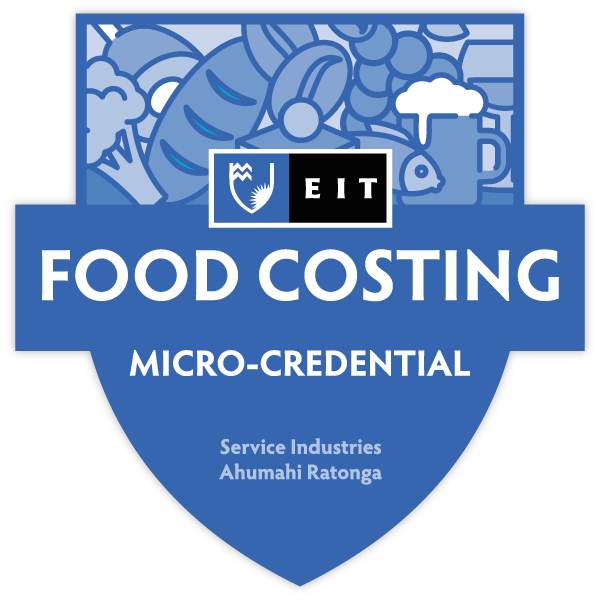 In this course, you will:
Learn to accurately cost food recipes and further develop your skills and knowledge related to food cost control measures in a commercial kitchen. Learn to calculate accurate food costs, apply portion and waste control measures and evaluate menu engineering data in order to improve financial efficiency.
Course content highlights include:
Theoretical vs Actual food costs - understanding the cost of your dish verses what your accountant tells you.
Maximise the profit potential of your menus.

Menu Engineering

- manipulate menus to maximise gross profit.
Analyse and reduce waste.
---
How to enrol
This course is NZQA accredited, available to NZ residents only with an enrolment fee of $175 incl GST. You can make payments via PayPal and/or using a Credit card. After you have enrolled, you will need to provide additional details and proof of identity to unlock full access course content.
To begin, simply log in or create a new account, enrol on this course by making a payment in full from any of the PayPal options. Once enrolled you are free to enter and begin learning; to progress further into the course you'll need to provide additional details and a photo ID (we will guide you through this step) to submit assessments, earn your digital badge and NZQA micro-credential. When you're ready click the button below.
If you need to, you can see the enrolment process in much more detail here or contact our support team here if you need further guidance.