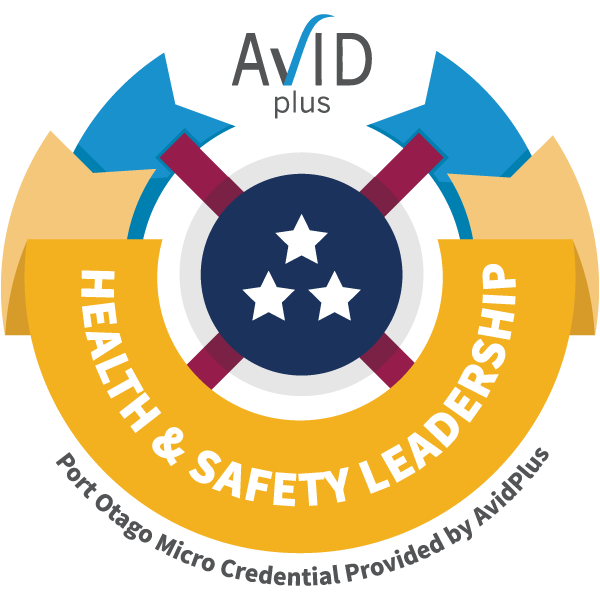 In this assessment:
This assessment is intended for participants who have completed the 'Leadership in Health and Safety – Port Otago' face to face training with Avid Plus, on the Health and Safety at Work Act and how it applies to them in the workplace.
You will be assessed on your ability to undertake/apply:
Risk assessment and job safety analysis to ensure safe working practice of staff and contractors on the port.
Accident/incident investigation and reporting appropriate to the port industry.
Effective communication skills relevant to the port industry.
Duration: 16 hours learning, 2 hours assessment
Recognition Health and safety leadership - Ports digital badge
Format: Collate and submit your assessment evidence in your own time, at your own pace

---
How to enrol
Enrolment in this course is by invitation only, via Avid Plus. If you work at a company who arranged training with Avid Plus, but have not received your invitation, check your spam/junk folder before contacting your manager or training co-ordinator. See our Enrolling in our courses page for additional tips.